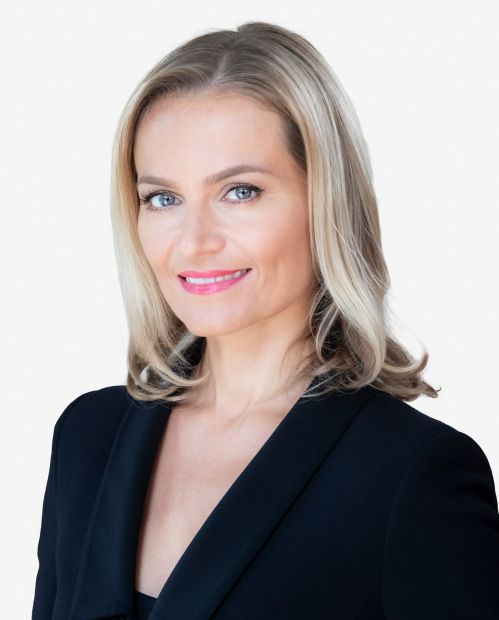 Managing Partner and Board Member
Katarina Kresal
Katarina is an expert in Corporate and Commercial Law.
She focuses mainly on M&A and international transactions. She is also an internationally renowned expert in alternative dispute resolution.
Her broad spectre of expertise in practice areas such as Commercial and Corporate law, coupled with her extensive knowledge of corporate structures and procedures gained from being a General legal counsel and member of the Senior Management Team in an international corporation, a member of many supervisory boards of domestic companies and the Founder and President of the European Centre for Dispute Resolution, enables her to have a comprehensive and in-depth understanding of the business aspect of projects, which in turn allows her to provide clients with top-quality advice when concluding complex transactions.
Katarina has been the Slovenian member of the Mediterranean Women Mediators Network (MWMN) since 2017. Since 2021 she is also Member of Andersen Leadership Committee and Member of Andersen European Board.
Service Lines
Banking & Finance

Capital Markets

Corporate

M&A

Arbitration

Alternative Dispute Resolution
Experience
1996 - 1998

Clerk Trainee, Ljubljana Higher Court

1999 - 2000

Judicial Clerk, Commercial Department of the District Court of Ljubljana

2000 - 2001

Independent advisor for legal affairs, Kapitalska družba, d.d., Ljubljana

2001 - 2003

Director of the Legal Department, Western Wireless International Ltd.

2003 - 2004

Associate, Law Firm Senica & Partners, Ltd.

2004 - 2007

Senior Associate, Deputy head of Office, Head of Commercial and International Law Department, Law Firm Senica & Partners, Ltd.

2007 - 2012

President of the Liberal Democracy of Slovenia

2008

Member of the Parliament, National Assembly, Republic of Slovenia

2008 - 2011

Minister of the Interior, Ministry of the Interior, Republic of Slovenia

2012 -

President, Founder and International Consultant, European Centre for Dispute Resolution (ECDR), Ljubljana

2012 -

Practicing Lawyer, Law office Katarina Kresal

2016 - 2020

Partner, Law Firm Senica & Partners, Ltd.

2017 - 2020

Member of the board, Globalaw, Brussels

2017 -

Slovenian member of the Mediterranean Women Mediators Network (MWMN), Rome

2019 -

Co-Chair of the Slovenian hub of the European Law Institute (ELI), Vienna

2020 -

Managing Partner, Law Firm Senica & Partners, Ltd.

2021 -

Arbiter, Court of Arbitration for Sport (CAS), Lausanne

2021 -

Member of Andersen Leadership Committee, Andersen Global, San Francisco

2021 -

Member of Andersen European Board, Andersen Global, San Francisco

2021 -

Member of Global Integration Committee, Andersen Global, San Francisco

2022 -

Andersen European Subregional Co-Chair for CEE region, Andersen Global, San Francisco

2022 -

Country Managing Partner, Andersen in Slovenia
Education
1996

Faculty of Law, University of Ljubljana, (cum laude)
Contributions and interviews
Seminars and conferences
Tax Fin Lex: Dispute resolution – from nightmares to business opportunities

TEDx: Dispute resolution

Commercial Mediation in Serbia Project conference, Commercial Mediation as dispute prevention and resolution tool: Dispute resolution from nightmare to business opportunity

Business Forensics Conference 2017: Mediation in commercial disputes – reality abroad, fantasy in Slovenia

Slovenian Business Club meeting: Innovation in dispute resolution – from problem to business opportunity

Commercial Mediation in Serbia Project conference, Commercial mediation as business policy of enterprises, courts, lawyers and mediators: Drafting dispute resolution clauses and agreements

Bled Strategic Forum: Round table Mediation in the new multi-polar world – between expectations and reality

Business Forensics Conference 2018: Out of court settlement as an instrument of fraud damage compensation