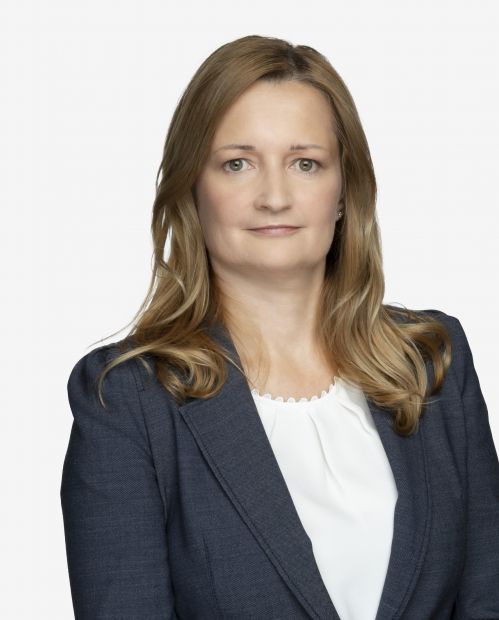 Legal Counsel to the Founding and Managing Partner
mag. Brigita Bohorč
Brigita is an expert in Corporate and Commercial law.
She focuses in Commercial and Corporate law, M&A, and business compliance. Among other things, she actively participated in the establishment, acquisitions, status transformations and management of the corporation's companies in Slovenia as well as in SE Europe.
She also has extensive experience and knowledge in the field of "whistleblowing", process management, project work and quality systems. She has worked in managerial positions for more than ten years, so in addition to in-depth professional knowledge, she is also distinguished by excellent organizational and managerial competencies and a high level of ethical performance.
Service Lines
Corporate

M&A

Corporate/Commercial Dispute Resolution
Experience
1999 - 2000

Trainee, Telekom Slovenije, d.d.

2000 - 2007

Legal Advisor/Senior Legal Advisor, Telekom Slovenije, d.d.

2003 - 2004

Clerk Trainee (volunteer), High Court in Ljubljana

2007 - 2017

Head of Legal/Legal and Regulatory Affairs, Telekom Slovenije, d.d.

2010 - 2014

Member of the Board of Directors of Gibtelecom Ltd., Gibraltar

2017 - 2020

Director of Management Board Office, Telekom Slovenije, d.d.

2020 - 2021

Corporate Governance Strategist, Telekom Slovenije, d.d.

2021 -

Legal advisor to the Founding Partner and Director, Law Firm Senica & Partners, Ltd.
Education
1999

Faculty of Law, University of Ljubljana, Bachelor of Laws

2004

Faculty of Law, University of Ljubljana, Master of Law