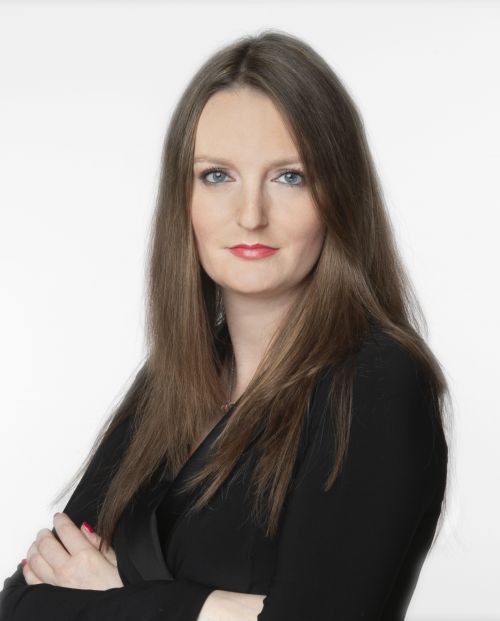 Executive Director and Board Member
Maruša Senica
Maruša is Executive Director.
Her main areas of work include assisting the Board of Directors and implementing its decisions, taking on internal organisational and legal matters of the firm and supporting the international activities of the firm.
Through many years of experience working in large business entities of the public and private sector, she has acquired good organisational and management skills, especially through independent project management, mainly in the real estate and telecommunications sectors. Through her work in a law firm and in a regional dispute resolution institution, she gained a good knowledge of the judicial system enabling her to have a deep understanding of the specifics of law firms and attorneyship as a profession.
Maruša is active in several international business and legal networks where she has developed good international communication and management skills. She also has extensive experience in organising events and implementing various projects at the domestic and international level.
Maruša is Member of the Board of the Parus Foundation and Vice-president of FBN Slovenia which is part of the world-renowned Family Business Network (FBN).
Experience
2009

Founding member, FBN Slovenia

2013 - 2015

Associate Expert, European Centre for Dispute Resolution (ECDR), Ljubljana

2015 - 2016

Legal Consultant, European Centre for Dispute Resolution (ECDR), Ljubljana

2016 - 2017

Legal Consultant, Law Firm Senica & Partners, Ltd.

2017 - 2018

Associate Expert, Poslovni sistem Mercator, d.d.

2017 -

Board Member, Parus Fundation

2018

Senior Legal Consultant, Law Firm Senica & Partners, Ltd.

2018 - 2020

Project Manager and Project Manager assigned to work for the outsourcer Telekom Slovenije, d.d., Renderspace, d.o.o.

2020 -

Executive Assistant to the Board of Directors, Law Firm Senica & Partners, Ltd.

2020 -

Vice President, FBN Slovenia

2022 -

CEO, Andersen in Slovenia
Education
2014

Faculty of Law, University of Maribor, LL.B., (cum laude)

2017

Faculty of Law, University of Maribor, LL.M., (cum laude)

2017

Certificate of competence for members of the Supervisory Boards or Boards of Directors